Staff Badges
Large Framed badge Gold Framed badge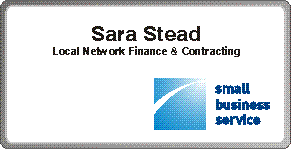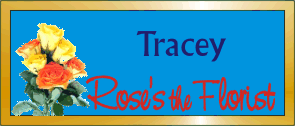 click here for view of large framed click here for view of gold framed
Staff Badges can be supplied with or without your logo, we can enter the name and/or designation, alternatively you can apply these yourself with a labelling system. (Brother/Dymo etc.) We can even put a photo on the badge if you wish.
The standard fitting is a brooch pin, if you prefer a magnet, bulldog clip/pin these are also available.
DESIGN
The design of the badge is free with the first order, simply e-mail or post your logo and we will go from there. Most colours and typestyles are possible, which means we can apply your company image guidelines if necessary. See more samples.
CALL OFF SYSTEM
Save expense by using our call off system, if you will need say, 50 badges over the next few months just order them now at the 50 rate and call them off as they are needed. Administration cost and effort are minimised, simply e mail the name of the next badge required and it will arrive within 2 working days.
PRICES
Quantity
1 only
2 to 5
6 to 24
25 to 49
50 to 199
200+

Re order rate
1 to 24

Badge
POA
£7.00 ea.
£4.14 ea.
£3.76 ea.
£3.01 ea.
£2.71 ea.
£4.14 ea.
Badge with Photo
POA
£8.50 ea.
£5.42 ea.
£5.15 ea.
£4.63 ea.
£4.17 ea.
£5.42 ea.
Extra for Magnet
POA
£0.95 ea.
£0.75 ea.
£0.75 ea.
£0.75 ea.
£0.75 ea.
£0.75 ea.
Extra for Croc-Clip
POA
£0.45 ea.
£0.40 ea.
£0.40 ea.
£0.40 ea.
£0.40 ea.
£0.40 ea.
Extra for Domed Face
POA
£3.55 ea.
£3.55 ea.
£3.55 ea.
£3.55 ea.
£3.55 ea.
£3.55 ea.
all prices exclude VAT.

Badge Solutions
Tel: 0845 009 3478
Fax: 0845 009 3479